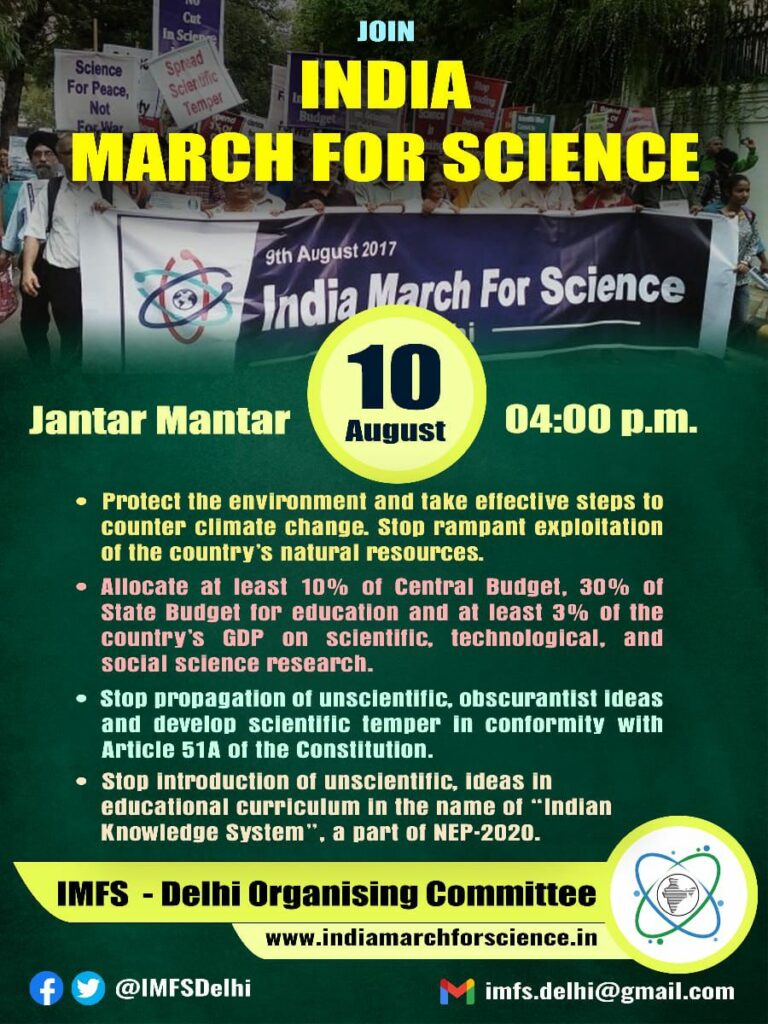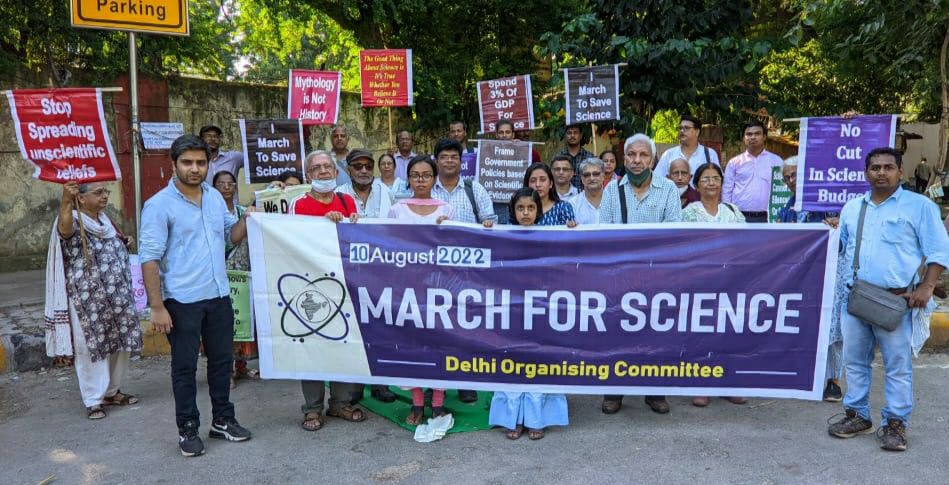 Today on 10 Aug, 2021 the India March For Science, Delhi Organising Committee organised a Protest Demonstration at Jantar Mantar, New Delhi. The programme was organised highlighting the problems facing science today in India, which includes low budget allocation for science and scientific research, propogation of unscientific and obscurant ideas, and governments decision to dilute evidence based science. Peoples from scientific community gathered in the protest which includes Dr. Amitabh Basu, (Retd. Senior scientist, NPL, New Delhi), Dr Dinesh Abrol, Dr. Vinay Kumar ( Associate
prof. Zakir Hussain Delhi College, DU & Coordinator
IMFS, Delhi organising committee) and others. They also addressed the gathering and demanded the people to build up mighty movement against the government's anti science agenda.