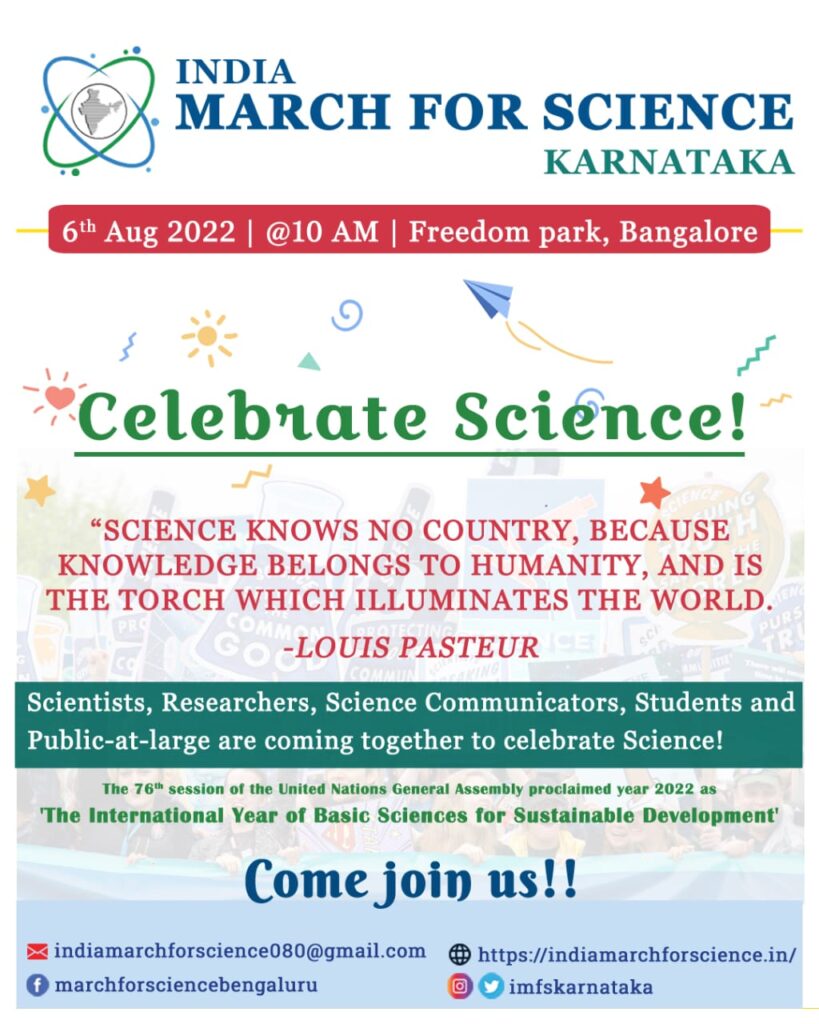 The 6th Edition of March for Science was successfully carried out at Freedom Park Bangalore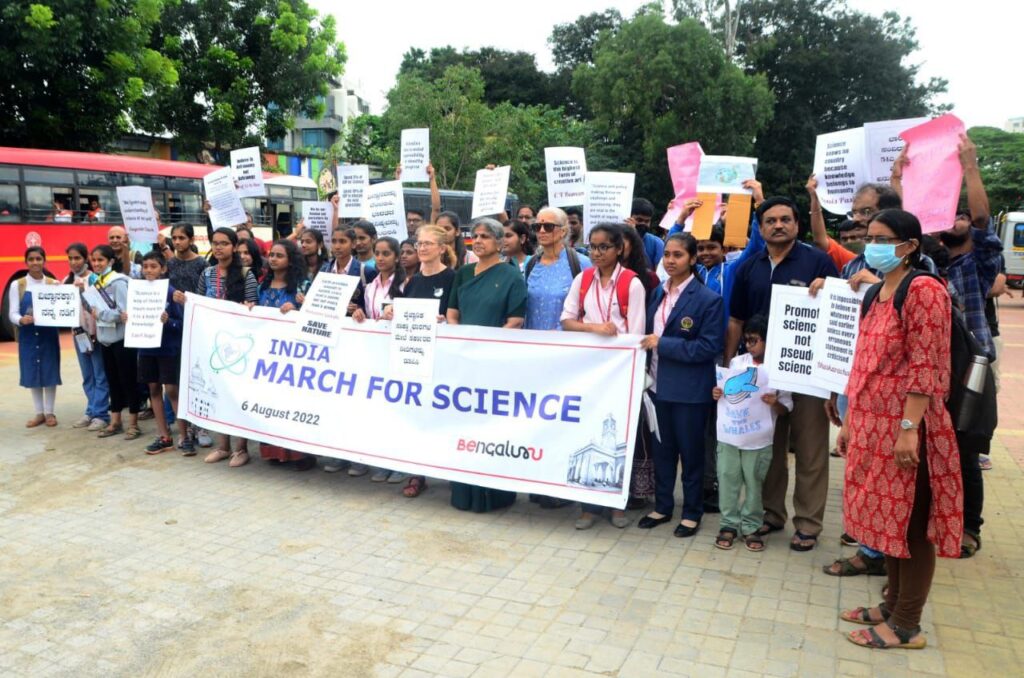 Below are the statements of Dignitaries who attended the India March For Science
Mr. R. L Mauryan, Convenor, India March For Science Karnataka:
"We are meeting at the time when the New Education Policy 2020, a chapter on ancient knowledge, called "Indian Knowledge system", Vedic science, we had all developed science during Vedic period , like aeroplanes, internet, stem cell technology, etc. etc. They are calling ancient Vedic knowledge as a cradle world civilization, even precursor to Harappa civilization. It is all based on blind faith. Mythological epics are being projected as developed science. If it was true, then there should have been archaeological evidence of war, remnants, or proof that human knowledge at that time was so advanced, they had aerodynamic knowledge, engines and machines etc.Science progressed by leaps and bound, our knowledge get upgraded, advances, further with time, with socioeconomic changes in society, never remains at same level, like Newton mechanics , to Quantum Mechanics, to modern concept of atomic structure, we must impart the latest advance knowledge, rather ancient science , if we are to progress.WE must expose this scheme to save our younger generations , if we are to move further. I appeal to students, youth, scientists, and researchers, and people in general to understand the gravity of it and not be misguided by propaganda of official channels."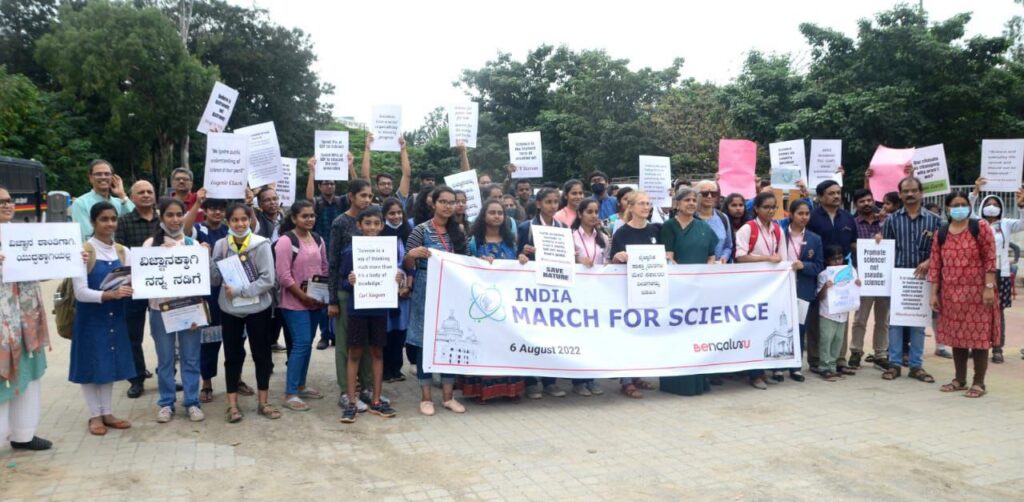 Prof Sharad Lele, Distinguished Fellow at Ashoka Trust for Research in Ecology and the Environment:
"Pseudoscience is everywhere, even in addressing environmental problems. Promoting planting of trees as the solution for all problems, including drying of rivers, is one example. We must carefully understand the natural science and social science dimensions of environmental problems. Technology empowers us to change the world, natural science predicts its impacts, social science illuminates our motives. But only an ethical framework tells us whether and how we should change it."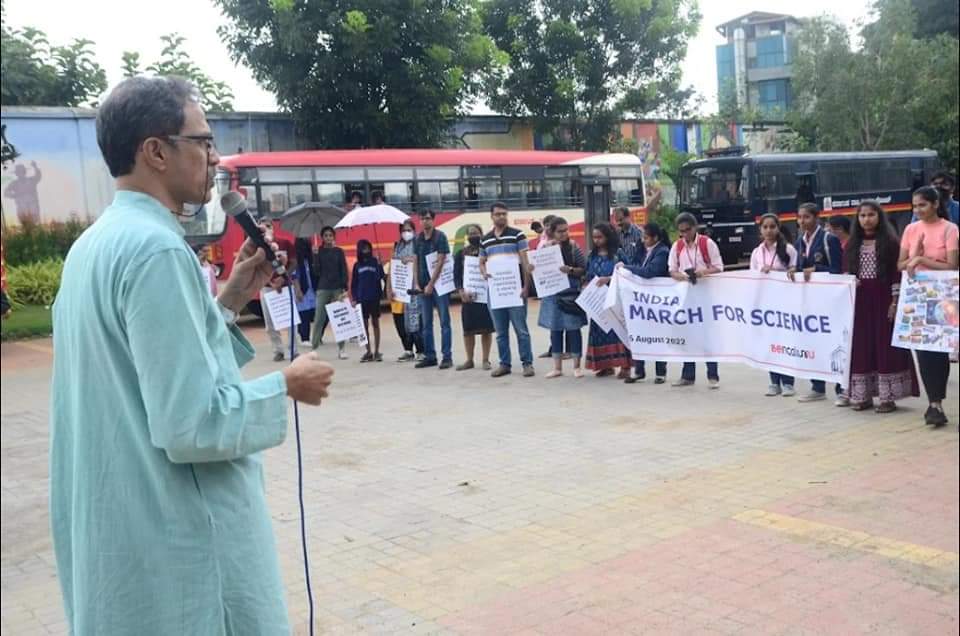 Please visit:
https://www.facebook.com/100069238658611/posts/pfbid0hHynvHaK33JETVTP9oC6Z31fkwR5kSZpkEYBZ8CnVXadkcyUDm1goU2Y9cmbc1brl/
Prof. Prajval Shastri, Astrophysicist, Professor Emeritus, Raman Research Institute:
"The United Nations has declared this year as the International Year of Basic Sciences for Sustainable Development. There is a world-wide concern for a lack of evidence-based thinking in shaping public policies, a lack of support for sciences and rising inequities in the access to science. We must seriously ask why despite the wide embrace of technology by our society today at all levels, there is not a concomitant internalisation of the underlying science. Why unscientific thinking is prevalent among highly educated citizens including scientists. The NEP position papers of Karnataka also promote unscientific thinking. Our youth will not be lacking in critical thinking and therefore in the capacity to grapple with the biggest crises facing humanity today, viz., inequity, public health disasters and the environmental catastrophe. It is time for each and every citizen to strive to uphold the constitution, and hold our governments, people holding public office and scientific institutions accountable."
Dr. Sudha Kamath, President, Medical Service Centre, MSC, Karnataka, speaking on the occasion expressed her deep concern over the govt permitting those with the degree in Ayurvedic Surgery or Shalya tantra, with hardly any training in modern surgical techniques to practice Surgery. This would endanger the lives of patients she felt. Also, she criticised the plan of MP govt to start Astrology OPD in govt hospitals. Astrology is nowhere related to medical sciences & it can only lead ignorant patients astray she contended.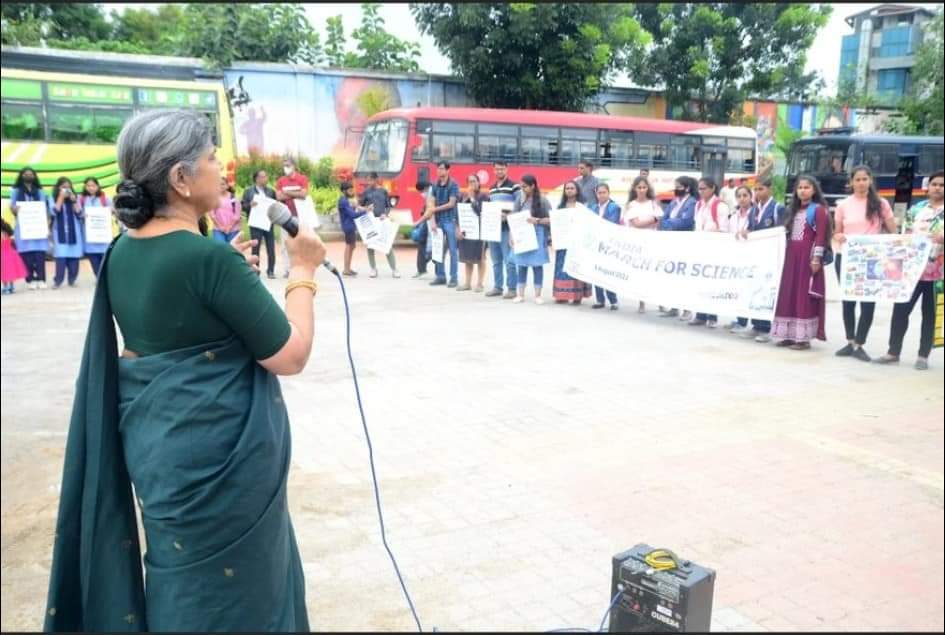 Anandraj, Coordinator, India March For Science, Karnataka:
"Modern civilization cannot be sustained without the contributions of Science and Technology. For example vaccine development goes a long way back to the times of Louis Pasteur who was the first to give an understanding of microorganisms and vaccines, on the other side Darwin who helped us understand how organisms evolve. Now if we could have a vaccine developed for Coronavirus in less than two years time it was because of them who revolutionized the understanding and the incremental advancements that happened after in the field of Genetics, Genome sequencing etc., Life expectancy has improved over time and as result the needs also increase. All these needs cannot be met without the contributions of Science. So all of us should celebrate Science."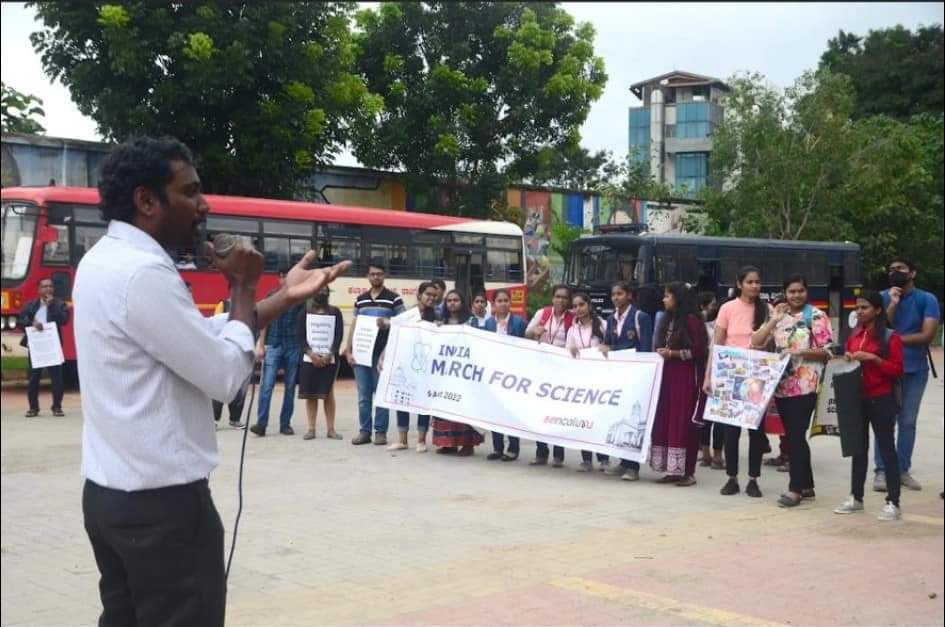 Written Statement of Prof. Jayanth Murthy:
The world is in crisis. Climate change is an existential crisis, from disease to floods to heat waves, and yet politicians and corporations are more interested in short term issues and profits. Unless we follow the science with immediate action, we will all face the consequences."
Attaching below video statement of Prof. Mahadevan.